What Are Empty Rates?
It is defined as an empty rates liability if a building is not in use and all goods and features have been removed (apart from fixtures and fittings). Depending on the kind of property, non-domestic properties that have been empty for 3 or 6 months are usually exempt from business rates. Most properties must pay full business rates beyond this period of exemption. Even though the reduced small business rates multiplier was used when the property was in operation, the rates calculation still uses the regular multiplier when the building is empty.
How We Can Help
Whether it's postponing responsibility on new buildings, eliminating assessments while refurbishments are continuing, or offering guidance on strong, cost-effective temporary occupancy solutions, we provide guidance tailored to your specific scenario rather than delivering a one-size-fits-all answer. We are a customer-focused company, therefore before we take any action, we will gather information, evaluate your home, and discover potential savings.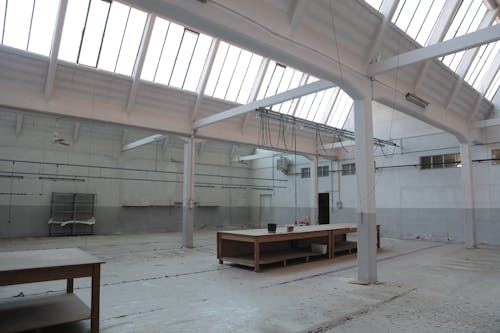 Experience With Empty Rates Liability
Empty rates are a challenging aspect of company rates to grasp. To get the greatest outcomes, it is essentially a speciality within a speciality that demands in-depth knowledge of the applicable laws, processes, and case law. Fortunately, Mothball has experienced professionals with a lot of years of combined expertise in this field to deal with removing your empty rates liability.
Benefits Of Using Mothball
Saves you money
Over the last 13 years we have helped hundreds of landlords reduce their bottom line costs on thousands of properties.
Experience
Our team has over 50+ years of experience and we have a 100% success rate with all our clients. There are no exceptions.
Strategic partners
We can combine our extensive knowledge and resources with those of our partners to offer tailored solutions.
A real solution
Our process is underpinned by legal precedent, having been successfully defended up to the Court of Appeal.
Empty Property Rate Exemptions
Unused properties are exempt from paying business rates if any of the following circumstances refer:
From April 1, 2017, the rateable value is less than £2,900.

The profession is forbidden by statute.

The Crown or the local government has taken steps to either purchase the property or ban occupation.

It's a historically significant structure.

It's a historical site.

The ratepayer is a charity, and the land may be used entirely or mostly for charitable reasons in the future.

The ratepayer is a Community Amateur Sports Club (CASC), and the premises will be used for sport exclusively or mostly in the future.

It is completely excluded from business rates.

Since they are the immediate representative or trustee of someone who has died, the ratepayer is only the ratepayer.
At Mothball we offer a unique and fully compliant vacant rates mitigation service for owners of commercial property. Our bespoke turnkey solution is efficient, cost-effective and pain-free.
If you have any questions or queries regarding empty rates liability then do not hesitate to get in touch with us today.