As business rates can decide whether or not your small business succeeds in the future, we'll go through some business rates loopholes worth knowing about in today's article.
On April 1, 2017, the government re-priced every commercial property in the UK, and starting in April 2015, every small enterprise should be able to calculate a new rateable value based on their rental value. After the revaluation was delayed by two years, the 2017 business prices will be the culmination of seven years of land price increases in the UK, rising fixed costs and risking the future of thousands of small businesses.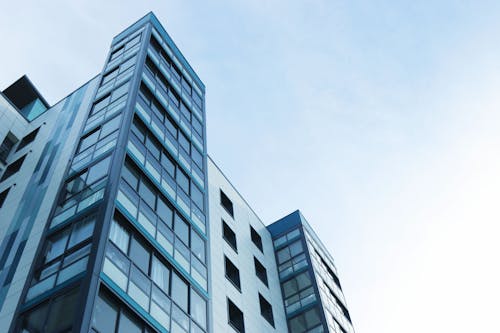 Any small business owners will be spared the worst effects of the revaluation because of the form of business they own. Many pub operators in the UK will benefit from a £1,000 revaluation rebate, whereas rural establishments with a native population of fewer than 3,000 will benefit from full rate exemption.
The government will have some security to the smallest and most vulnerable companies. Commercial properties with a rateable value of less than £12,000, for example, are completely exempt from paying business rates.
Aside from that, the small business multiplier threshold, which is the level by which property owners must calculate their rateable value to determine their business rate commitment, has been extended to include any venture with properties worth less than £51,000.
Other Business Rates Loopholes
So, if the corporation was unwilling to take advantage of government-backed business rate loopholes, what could owners do to legally and cost-effectively resist the rate increase?
One solution is to move the business to a co-working facility, where the rent is split by the occupants and the property is managed by a third party. This will encourage you to work in a wider commercial setting without the expenses that come with it.
Business rates are a real constraint for small companies seeking to increase their workforce and add additional desk space because they are such a large outlay. Also when faced with potentially large overhead expense spikes, it is often in the best interests of co-working room operators to keep their subscription costs down and not charge exorbitant prices for desk space. Coworking spaces are the perfect option for small business owners who choose to stop paying higher business rates.
It's likely that the business rates scheme has defects. If you buy an industrial building, one of three types of commercial property that also includes retail and office buildings, you might be eligible for a six-month business rates exemption if it stays unoccupied.
The six-month period will start again when the industrial premises become vacant. Owners of abandoned commercial buildings will claim a business rates deduction as the premises become empty again if they can find tenants for a few weeks or months, which is one of the most important business rates exemptions.
If you have enjoyed reading today's blog and have any questions or would like to find out more then get in touch today.